Types of Implant Restorations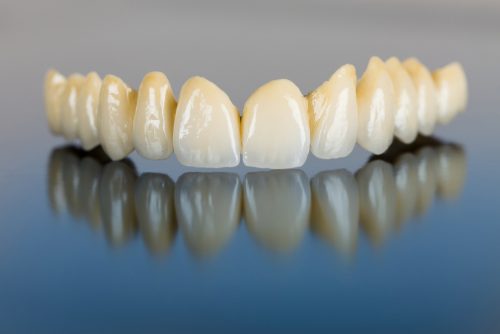 When you're replacing your missing teeth with dental implants, you have a number of different options to choose from. 
The biggest misconception about implants is that most people think you need one for each tooth that's missing; not so! Thanks to the variety of implant options available, we can use them in pairs to support multi-tooth restorations. Their strength and durability is such that you won't have to compromise the strength of your bite whatsoever. 
Here are some of the most common implant restorations you may want to consider:
Single Crowns
Traditionally, single teeth are replaced with an individual implant and a custom-fitted ceramic crown. This strategy mimics the look and function of your natural tooth and is just as easy to care for. 
Dental Bridges
When we use two implants, we can support a 3-4 "tooth" dental bridge across a wide space inside your mouth. With this type of option, you can avoid having to wear a removable partial denture. 
Overdentures 
An overdenture or implant secured denture is a conventional prosthesis that you take in and out. However, it has small locators underneath, which allow it to be snapped onto implant abutments. 
As few as two implants can provide added stability throughout the day, providing a greater fit for people who might otherwise have to rely on denture adhesives. 
Retained "Hybrid" Dentures
This type of a full-arch prosthesis spans from one side of your mouth to the other. But unlike a conventional denture that covers the roof of your mouth, the hybrid design is more like an extended bridge. Our Port Melbourne dentists can permanently anchor it on top of as few as four implants total!
Which One is Right for You?
Explore dental implant options in Port Melbourne. Contact PMD Dental Care for a no-fuss consultation today!